February 19, 2021 3:44 pm
Let's be frank, no one likes going to the doctor's— and the podiatrist is no exception. But when you choose the right foot or ankle specialist, the difference may surprise you!
Proper foot and ankle care can get you on a faster road to recovery and back on your feet before you know it.
When on the hunt for a new podiatry office, here are eight things to look out for!
1. Your Doctor's Education
When going to a podiatrist, you would hope that the practice's doctors have at least their basic schooling before calling themselves "podiatrists." But like any major in college, foot and ankle specialists graduate with different areas of expertise.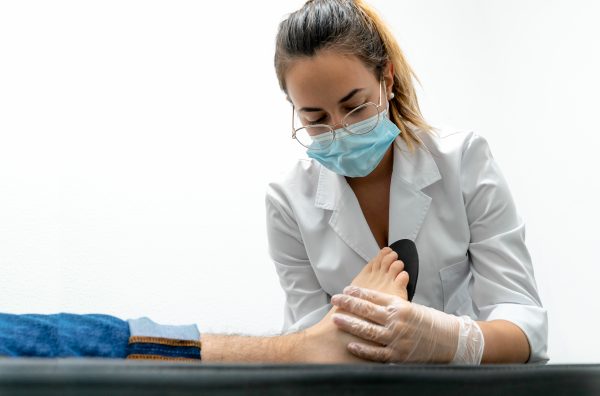 Poke around the podiatry's website for their team page and see where the doctors received their education. Was it from a reputable school? Check if they list their focuses and see if any align with your needs— like a doctor who specializes in rearfoot and forefoot surgery or someone with a degree in Microbiology for bacterial infections.
Look too for doctors who continue to develop their skills long after the degree by being active members of The American Podiatric Medical Association or similar continued learning organizations. These memberships help doctors stay up-to-date on changes in the podiatry world and further hone their knowledge.
2. The Office's Network of Specializations
If you were put-off by a podiatrist's website's lack of information on their doctors, it doesn't hurt to call the office and ask about their team specialties. This is a good opportunity for you to chat with them about your specific needs and ask them if anyone on staff is qualified to help you.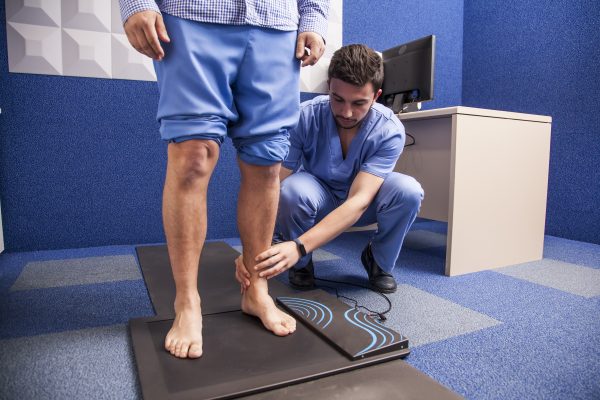 For instance, you may need a doc who specializes in sports injury rehabilitation and prefer a doctor concentrating on Sports Medicine. Others are well versed in Orthopedics and can help you with custom footwear, orthotic and prosthetic devices, and physical therapy, etc.
Sometimes, an office may admit something is beyond their expertise and refer you to a more qualified practice. This is a good sign; it means these folks recognize and even recommend other professionals and are devoted to the best care for you, not padding their wallets! Other times, an office may work with a network of specialists who aren't exactly full-time docs for their podiatrist but can come in as needed.
3. An Array of Treatment Options
While you do want a podiatrist office that focuses on specific treatments, it's nice to know that once you establish a foot and ankle doctor, you won't have to keep switching practices every time you have a different problem.
Establish a doctor's office with a variety of specialists and treatments. From injuries like sprains and breaks to neuroma or warts, explore all the podiatrist's services before committing to a new brand.
4. The Podiatry's Technology
When researching a podiatrist, ask them about the technology they currently use for diagnosis and treatment of your specific foot problem. It helps to understand a little bit about what's needed to recover from your foot or ankle issue beforehand so you know what to look for! Any doctor could talk up their tech, but an educated caller is better prepared for what to look for.
5. Personal & Professional Recommendations
When researching any new business, it helps to ask those you trust for advice on who's the best in your area. Be sure to ask local neighbors and friends if they've been to a podiatrist before and how their experience was.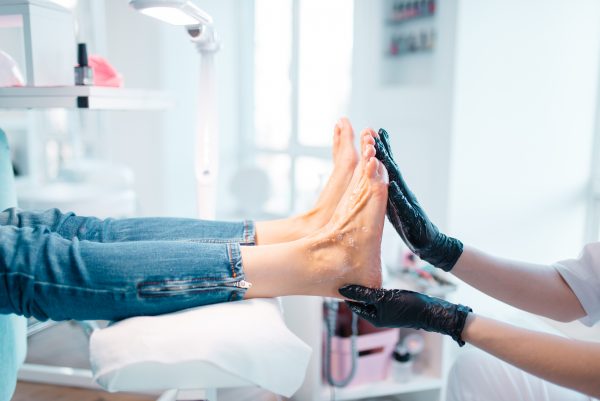 Some podiatrists make a name for themselves with other care providers too, who may refer you to a specific practice. Other health care professionals wouldn't recommend an office that they weren't sure of, so chances are, if you trust yourself in their care, you can trust their opinion on another. 
6. Online Reviews
Never underestimate the power of scouring the internet for reviews. From Google Reviews to Yelp and other popular reviews platforms, see what others are saying about your local podiatry offices. Behind a screen, people usually give an honest opinion and make help to narrow down your choices.
Before panicking if you see a bad review or two, remember that a balance of positive and negative reviews usually shows that a business isn't hiding anything. Look at how the business responds to the not-so-great reviews. Do they own up to a mistake? Come up with a reasonable resolution? Sometimes customers can be harsh, but there's something to be said of a business that professionally handles a situation.
7. The Practice's or Your Doctor's Availability
We've all been in a situation where we need fast medical attention and can't get an appointment. There's nothing more frustrating than having a problem and having to wait for help!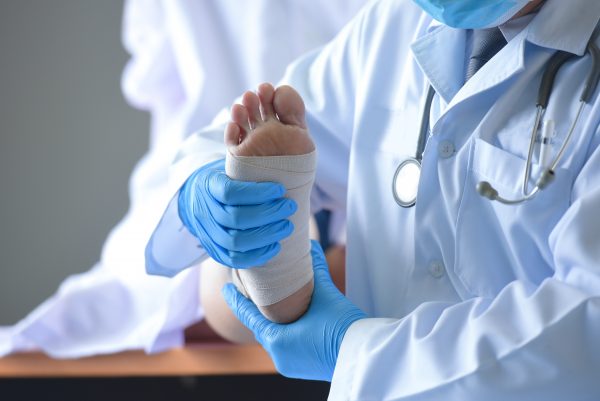 When seeking a new podiatrist, look for one who is relatively flexible with booking new patients. Some rare practices, like ours at Foot & Ankle Group, can make same or next-day appointments for those in serious need of assessment. 
It's usually the larger practices with multiple locations that can offer this speedy care. Even if you have to drive to a neighboring county for attention at another office in their network, you'll appreciate the flexibility when in a pickle!
8. Preventative Care Education
Online, does the podiatrist office blog and post helpful content for you to learn more about common foot conditions? In-office, do they counsel you not only on ways to treat your issue, but also on methods for preventing it from recurring? You want the peace of mind knowing you're doing all the right things for your healing and reducing your chances of coming back in! A podiatrist who offers resources for your future wellness is one you know invests in its patients.
Meet the Foot & Ankle Team
Looking for a podiatrist in the SWFL area?
Learn more about our team at Foot & Ankle Group.
Since 1993, we've been caring for folks all over the sunshine state. With offices in Fort Myers, Bonita Springs, Cape Coral, and Lehigh Acres, we can often take same day appointments and offer the quality attention you deserve! Call us at 239.936.5400, today.