If you have a foot injury, you are probably considering scheduling an appointment with a doctor to have it examined. Most people have a primary care physician, and they go to that person when they're injured, sick, or have some other type of health condition.
But sometimes, it's just not a good fit to see a general practitioner with an area-specific issue. Instead, seeing a foot and ankle specialist may be a better option since they know what to look for in a detailed way. Here are three of the main reasons you may want to see a podiatrist for the health of your feet and ankles.


1. A Podiatrist Exclusively Treats Feet
A podiatrist, or foot and ankle specialist, has specific training and education for your problem area. Because podiatrists are specialized, they can perform more acute foot and ankle treatment on the bones, joints, and muscles in that area of the body. They also work on the nerves and skin structures in the feet and ankles, so they can address various problems that might appear there. This is especially beneficial if your issue has multiple root causes that need treatment.
A general practitioner, on the other hand, is well-versed in a lot of areas of the body, but they don't have the same level of in-depth knowledge as a foot and ankle specialist. The generalist versus specialist debate is a fair one, but it's usually a better idea to make sure you're seeing a specialist for foot issues that affect your day-to-day life. 


2. Podiatrists Perform Complex Procedures and Surgeries
Sometimes complex conditions require complex procedures. In these cases, it may be necessary to have surgery to correct issues and get back on your feet – something a general practitioner usually cannot conduct. Typically, if you do consult a generalist on the issue, and they deem it too complicated of a situation to treat themselves, you'll require a referral to a foot and ankle specialist anyway in order to receive the intricate treatment.
In other words, by directly consulting a foot and ankle specialist, so long as your insurance and the podiatry office allow, you can get to the root of your injury and any potentially complicated corrective procedures conducted more quickly.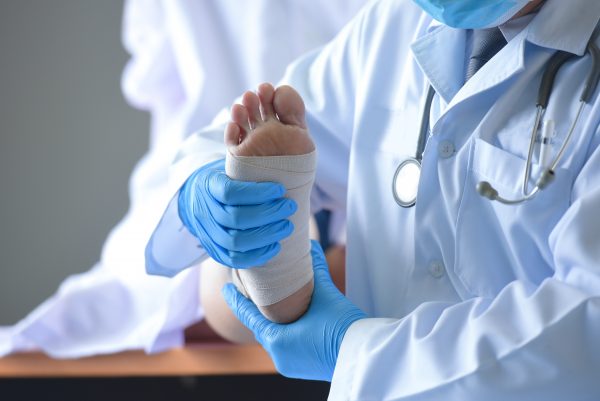 3. Podiatrists Can Help Conditions Improve Faster
If you have a problem or condition involving your feet or ankles and it's not getting better under the care of your primary physician, seeing a foot and ankle specialist is probably the next step you'll want to take.
After all, as specialists, podiatrists have keen insight into new or alternative treatments they may be able to offer you that your generalist may not be able to offer you – or may not even know about. In addition, you'll have access to the medical opinion of an area-specific expert to help you move easier, reduce your pain, and improve overall. 


Get Help From a Trusted Foot Specialist Today
By reaching out to us, you can get the support and service you need for better foot and ankle health. You don't have to settle for pain, less range of motion, weakness, or other problems. There are many treatments available and the best way to get the help you need is to work with a foot and ankle specialist you can rely on.
Give us a call today and set up an appointment, so you can get back on your feet fast. We're here to help!