Shoe shopping— you either love it or you hate it!
Those who dread shopping oftentimes have trouble finding the right fit. Whether it's determining the right shoe size, finding a wide-width pair or matching comfort and style, the footwear hunt is no easy feat.
Find the perfect fit, with these shopping tips for trying on shoes.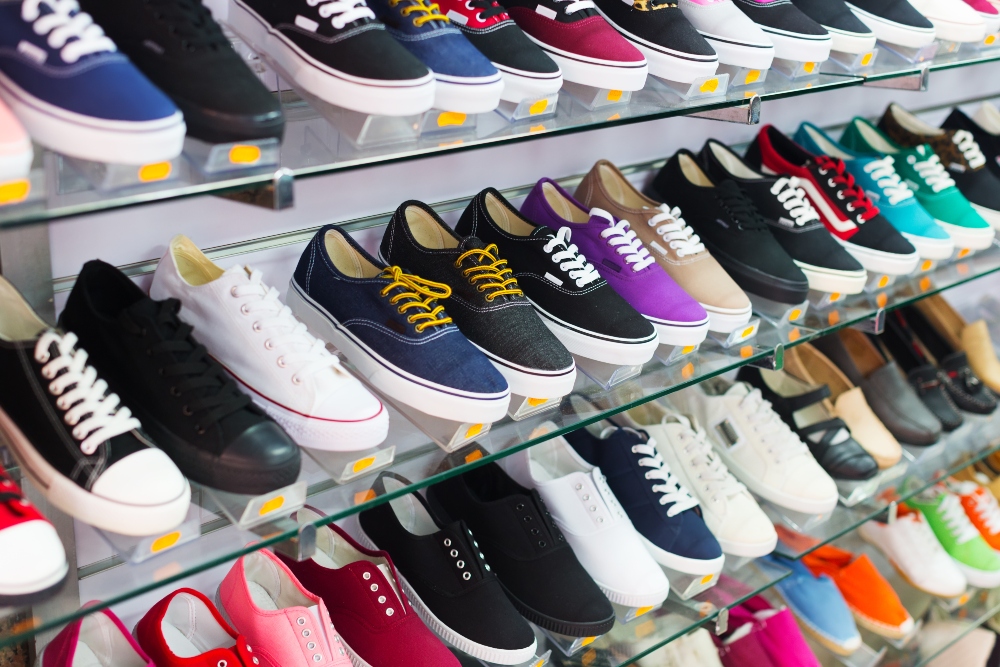 1. Go Shoe Shopping After Lunch
You may think the time of day that you shop for shoes doesn't matter, but you'd be wrong. Those who try on footwear in the morning may find the perfect fit in store, only to wear the shoes out and discover they are too tight or narrow.
That's because your feet naturally swell during your daily routine, making it important to try on footwear when your feet are at their maximum width. Not only can tight shoes be downright uncomfortable, but research shows that wearing shoes that are too narrow long-term can lead to foot deformities, like bunions, corns, and calluses.
2. Bring Your Own Socks
If you are shopping for a particular kind of shoe, bring along socks that you'd normally wear with the footwear. If you are looking for a running shoe, bring your favorite socks to ensure a proper fit. If you are trying on casual boat shoes, bring your thin, no-show socks.
Most shoe stores will provide very thin, mesh shoe liners to prevent you from having to try on shoes barefoot, but these panty hose-like, nylon socks won't give you an accurate feel for the space socks actual take up in the shoe.
There are also hygiene issues you have to worry about when putting your feet into shoes strangers have also tried on. Our feet have 250,000 sweat glands, so unless you're okay with swapping sweat (and potentially bad bacteria) with everyone who tried them on first, bring your own socks— and be sure to wash them afterward.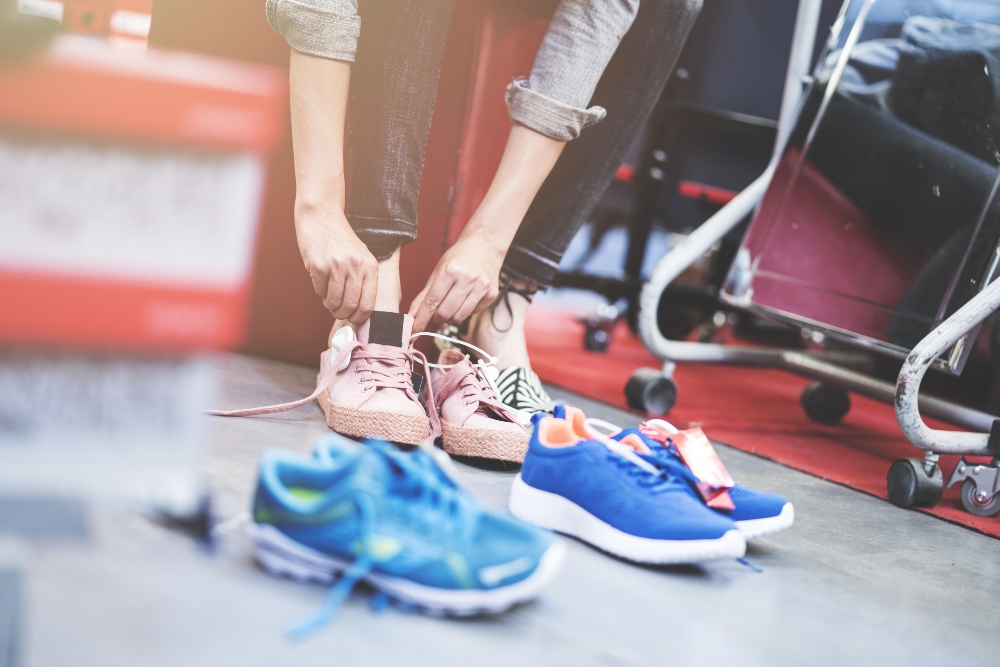 3. Put the Kicks to the Test (on Hardwood)
You probably already walk around the shoe store to get a "feel" for how different pairs fit. Depending on the type of shoe you have, it can also be helpful to simulate the activity you'd do while wearing the footwear. For instance, if they are running shoes, don't be afraid to mimic running in place, stretching, doing jumping jacks, etc. in the aisle to notice parts of the shoe you would miss by simply walking.
No matter the type, pay close attention to how certain areas of the shoe feel. Does the heel rub? If you need it, does the shoe offer adequate ankle support?
Also, try to walk around on hardwood flooring whenever possible. The cushioning of carpet can give you an inaccurate feel of the shoe. A hard surface will give you a truer feel, especially when trying on leather soles.
4. Always Consider a Shoe's Arch Support
Many people opt for a flat shoe because they're stylish or easy to slip on. The problem with ballerina flats or sandals is that flat shoes often have no arch support or shock-absorbing material. In many ways, people who wear thin, unsupportive shoes share similar heel or arch issues as those who are always barefoot!
Conditions like flat foot, plantar fasciitis (an inflammation of the heel) and more can occur when the foot doesn't have arch support. In addition, long-term flat foot can cause misalignment, which can cause stain on the knees, hips and back.
5. Learn How to Use a Foot Measuring Device
You've probably seen a Brannock foot measuring device, but do you know how to accurately use it? This handy device can help you determine your heel-to-toe length, your arch length, width and more.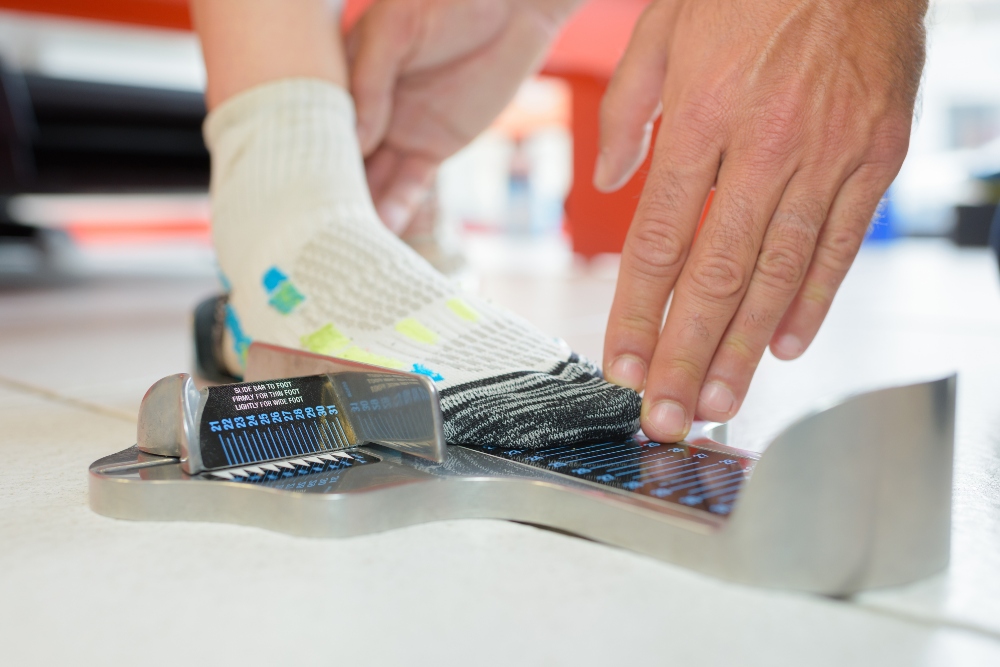 Beyond understanding your unique measurements, you have to relay them to the clerk at the shoe store and hope that it's someone who knows what they mean, to help you find the right fit. This is why we always recommend going to a specialized shoe store with knowledgeable staff.
Ask a Podiatrist for a Professional Measurement or Shoe Fitting
If you've been accurately measured before and are still having issues, your feet have special needs— and could likely benefit from custom orthotics. These inserts can eliminate gaps in your shoes, preventing rubbing or discomfort.
A podiatrist can probably assess your problems and get you the proper orthotic inserts, no problem!
If you suspect you may have a foot condition due to bad footwear— like bunions or hammertoes— don't wait. Come in for a consultation, today.
Our team makes it easy to make quick appointments and get you back on your feet in no time. Give us a call at 239.936.5400.