For those without natural arch support, you may have a condition called flat feet.

While often painless, some individuals with flat feet can experience discomfort. Usually, the pain is caused by a tendency for those with the condition to roll their feet inward when walking, AKA overpronate. This can cause strain on other parts of the body, often resulting in shin splints, back pain and, of course, other foot-related ailments like plantar fasciitis, bunions or stress fractures.

Luckily, the right footwear or shoe inserts can help those with flat foot to avoid overpronation and the painful conditions or symptoms associated with it.

Before we get started, let's make sure flat feet is actually your problem!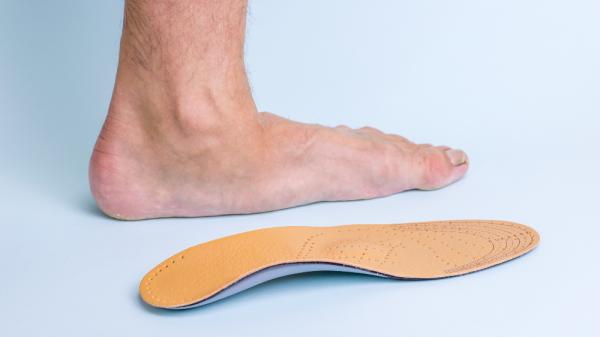 How to Tell if You Have Flat Feet
Flat feet, sometimes referred to as "fallen arches," is a condition where you have very low or no arches on the bottom of your feet.

A good way to tell if you have flat feet is to stand in front of the mirror and look at your feet from a side angle. Because those with flat feet have a collapsed arch, the sole of the foot will touch the ground in a standing position, as opposed to just the front pad and your heel.

Learn more about flat feet by reading our article all about it! Many mistake this condition for misaligned feet, so be sure to get a professional diagnosis before shoe shopping.

If you do indeed have this condition, prevent further problems and get the relief you need with the best shoes for flat feet, recommended by our podiatrists at Foot & Ankle.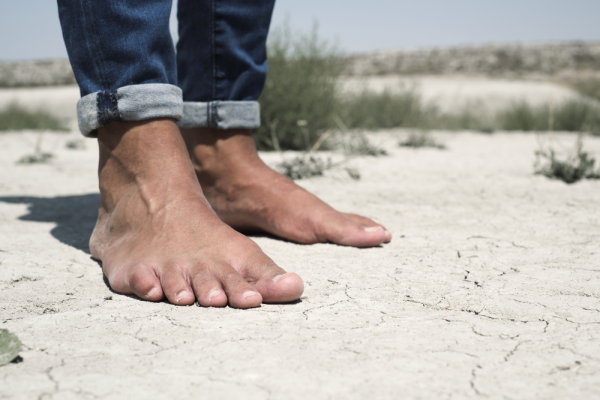 Our Favorite Sandals for Flat Feet
Many shoe shoppers avoid sandals because they assume this type of shoe doesn't offer proper arch support, but that's not always the case. While flip-flops are a big no-go for those with flat feet, there are sandals with the cushioning you need out there.
The Stylish Sandal
For ladies: We love Dansko Women's Sophie Sandal, which mimics a "heavy-duty" orthodontic shoe, without the bulk. Don't drop your jaw at the cost; these sandals are expensive because of their cushioning fabric sole (and because they're made out of 100% leather!).
The Active Sandal
For ladies: The KEEN Women's Whisper Sandal has a Metatomical footbed design, which offers generous arch support— plus, its elastic cording gives it a secure fit. These sandals also come in many colors, so it's almost impossible to not find one you like.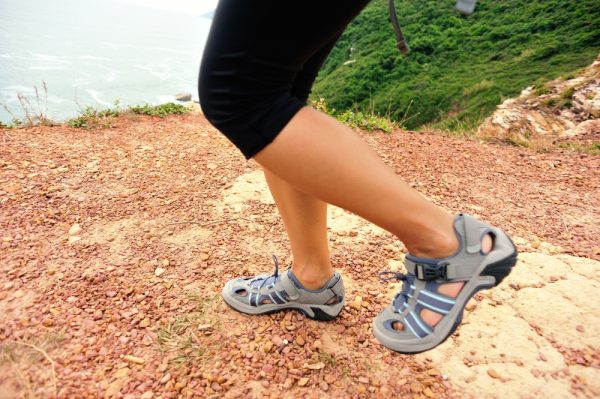 For men: Timberland's Men's Granite Trailway Sandal offers a compression-molded EVA midsole for comfort and shock absorption, perfect for the adventurer. The solid rubber sole makes it hard to slip around and provides added support.

Check out more tips on finding supportive sandals here.
Our Favorite Walking Shoes for Flat Feet
Sometimes you just need a good in-between shoe: one that's sleek and fashionable, but still gives you the support you need. Don't sacrifice comfort style; instead, choose one of these walking shoes with great arch support.

For ladies: The Whistle SOFTWALK Slip-On is our favorite women's walking shoe for those with flat feet because they come with a removable cushioned footbed, making it easy to add arch support for running errands or casual strolls.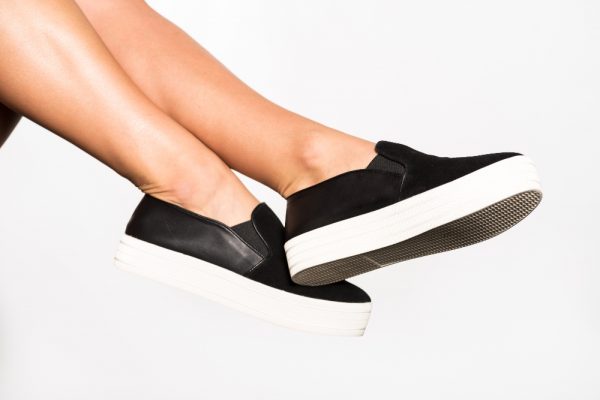 For men: Don't be fooled by the word "slip-on" in the name of Merrell Men's Jungle Moc Slip-On Shoe. This shoe's compression-molded EVA foot frame provides cushioning for those with flat feet, all in a stylish suede leather frame.
Our Favorite Running Sneakers for Flat Feet
Those with flat feet need to feel like they can run without putting strain on other parts of their body due to poor form. Get the arch support you need with these highly rated running shoes for flat feet.

For women: Mizuno's Wave Inspire 15 running shoes were engineered for those who overpronate to enjoy lightweight sneakers, which are still durable and supportive. They even come with a molded foam insole for added underfoot support.

For men: Brooks' shoes are known for their incredible support. Their Addiction 13 Running Sneakers are designed for those with flat feet specifically and are ideal for road runners that need extra cushioning.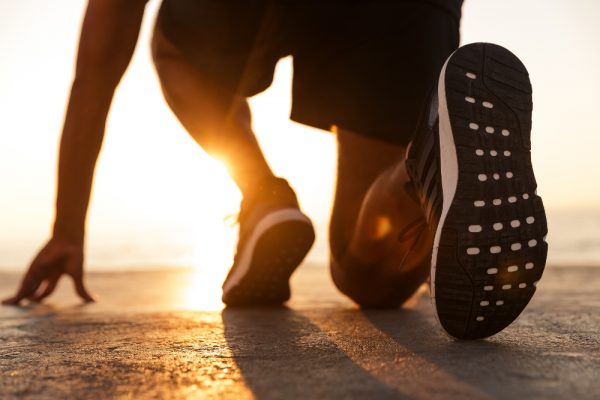 Find the Perfect Fit
Shoes with proper arch support can really do wonders for those with flat feet. Having trouble finding the right fit? Check out our blog on tips for finding a great fitted shoe.

If you are experiencing pain despite the shoe, you may require custom orthotics. One of our podiatrists can design some custom insoles just for you.
Visit our contact page to make a quick appointment or give us a call today at 239.936.5400.